Madrid Luxury District, member of the Local Tourism Council of the city of Madrid.
After its approval last March by decree of the Mayor of the City of Madrid, Mr. José Luis Martínez-Almeida, the new Local Tourism Council of the City of Madrid has been constituted. It is an advisory, transversal and participative body that, for the first time, brings together all the areas of municipal government and the representatives, professionals and experts of Madrid's tourism sector.
The main objective of this is to promote public-private collaboration, one of the main demands of the city's tourism industry and that, over the last four years, the council has taken very much into account, working on the side of the companies, listening to their demands and involving the sector in tourism policies. The Local Tourism Council is, therefore, one of the best examples of this important commitment of the Madrid City Council to increase and improve co-governance in the field of tourism, a sector that is already a determining factor in Madrid's economy.
The new body, which aims to give a voice to Madrid's tourism industry, has the following composition:
A presidency, held by the mayor.
A vice-presidency, whose holder is the councilman of Tourism.
A secretariat.
36 members, which will be made up of representatives of all areas of municipal government, the director of Tourism of Madrid Destino and 23 representatives of business organizations, companies, associations and other entities.
Madrid Luxury District stands out as the only association in the luxury sector.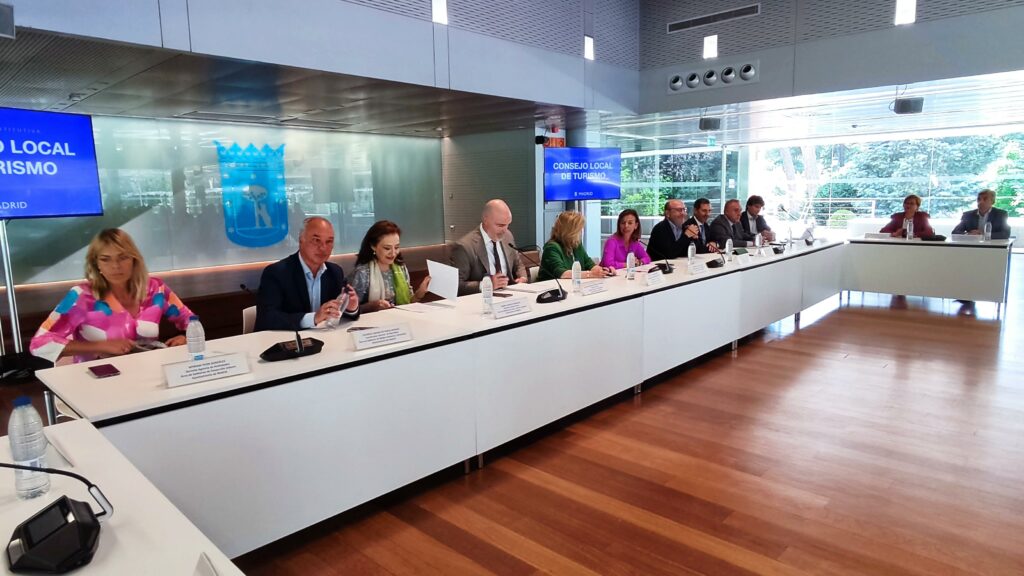 "The Local Council is constituted as an instrument of dialogue, which will contribute to the development of the tourism industry in line with the growth of the city's quality of life."

Vice-president of the Local Tourism Council, Mrs. Almudena Maíllo.
A dynamic and lively body, which will meet as often as necessary; effective, thanks to the broad representation of associations and companies directly involved in tourism; coordinating all areas with the sector; transparent, informative and agile.