Madrid Luxury District celebrates the music festival with two concerts on José Ortega y Gasset street.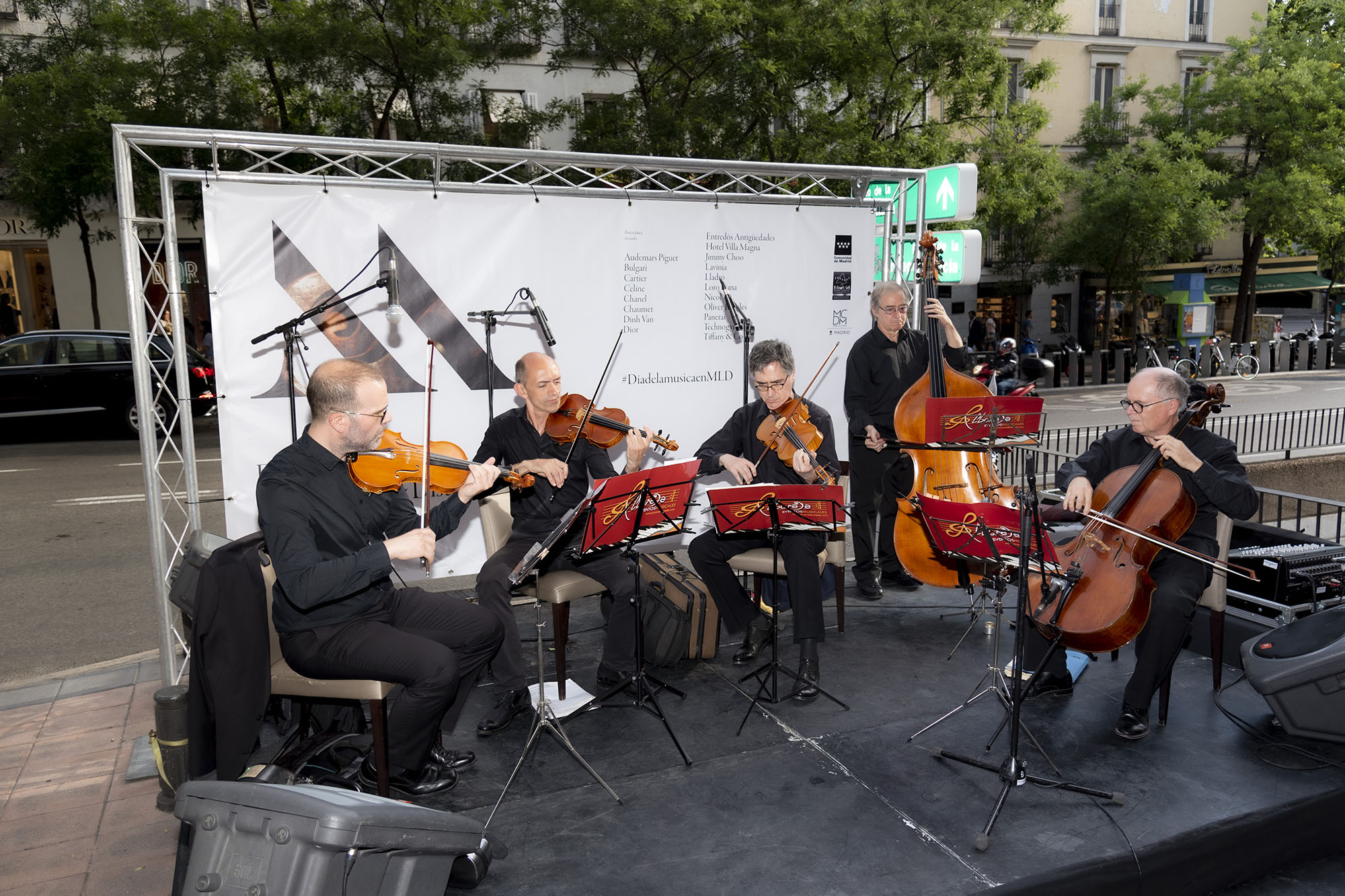 Madrid Luxury District, the association that brings together the great fashion and luxury firms of the capital, celebrates the Fête de la Musique on Thursday, June 20 with two free concerts on José Ortega y Gasset street.
The Music Festival celebrated its first edition on June 21, 1982 at the initiative of the French Minister of Culture, Jack Lang, who stipulated that it would be free, open to all French and all kinds of music. The musicians were invited to go out to the streets of the country to play between 8.30 pm and 9.00 pm.
The event has become a great popular party that celebrates live music in all its diversity, extended by other cities around the world. Created to boost the Ortega y Gasset area, Madrid Luxury District organizes and sponsors artistic, cultural and gastronomic events that make the visitor experience unforgettable.
Among the events promoted by the association since its founding in 2018, the Christmas decoration of the street stands out with a lighting in the form of cherry blossoms, a street gospel concert or the event in collaboration with Madrid Capital of Fashion "Madrid Luxury District takes ARCO to the street ".
The association brings together Audemars Piguet, Bvlgari, Cartier, Celine, Chanel, Chaumet, Dinh Van, Dior, Entredós Antiques, Jimmy Choo, Lavinia, Lladró, Loro Piana, Nicol's, Oliver Peoples, Panerai, Technogym, Tiffany & Co. and Villa Magna as founding partners and the consulting firm Pérez Castellanos as an honorary partner. The association has had the support of the Madrid City Council based on the collaboration agreement signed in the framework of the Madrid Capital de Moda project.
The Community of Madrid has also supported the Madrid Luxury District project from the outset, participating in campaigns and events that promote the improvement of luxury tourism in the city.