Madrid Luxury District presents the new proposals and activities for next fall.
Madrid Luxury District is an association of luxury brands located in Ortega and Gasset in Salamanca district. The brands that make up Madrid Luxury District are: Cartier, Bulgari, Brunello Cucinelli, Chaumet, Celine, Edificio Beatriz, IWC Schaffhausen, Jaeger-Le Coultre, Jimmy Choo, Loro Piana, Lavinia, Rosewood Villa Magna and Tiffany & Co. It was founded four years ago, as a space for collaboration, exchange and mutual support for the excellence's promotion and innovation of luxury brands in the shopping experience within the capital.
On May 10, 2022, Madrid Luxury District was presented to the press, explaining that the Association brings together the main international brands, representing a great point of interest for Madrid's citizens, in addition to national and international tourism.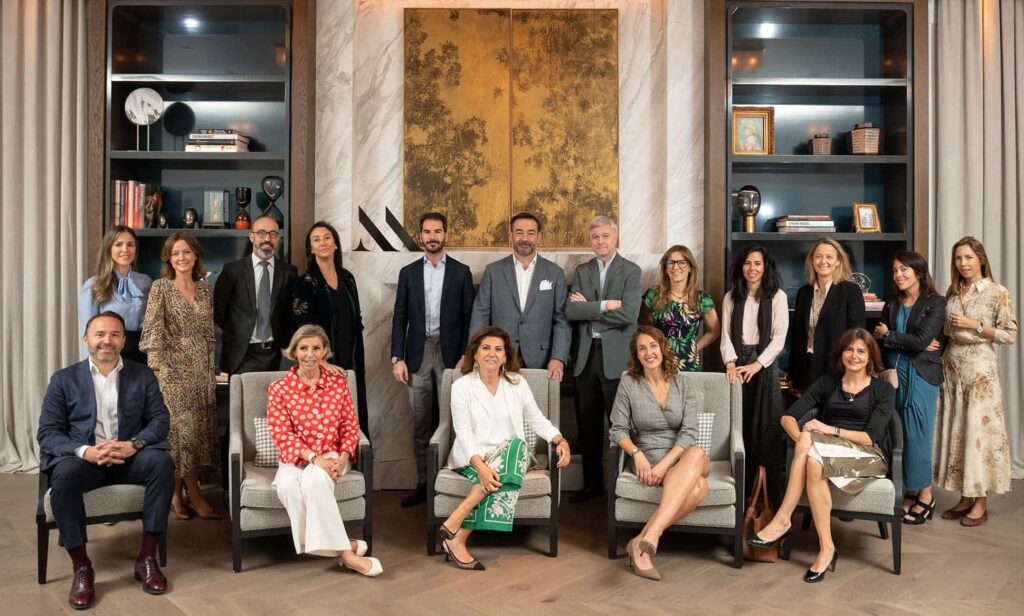 On one hand, Estefanía Bascuñana, president of MLD, said that "Ortega y Gasset is a unique street that creates experiences for citizens through its proposal of shopping, gastronomy and exclusive hotels". On the other hand, Juan Manuel Bellver -Vice-President of MLD- highlighted "the ability to attract new audiences and strengthen their relationship with the citizen of Madrid". He pointed out that the Asian buyer profile has been replaced by the American one from Latin America and the Middle East.
Juan Manuel Bellver referred to the evolution that has been carried out, indicated that brands "hope to exceed the levels of 2019". Inmaculada Pérez Castellanos, founder of the Madrid Luxury District, emphasized that "Ortega y Gasset concentrates practically all luxury brands in Madrid and the firms have made a commitment to present and future, which makes it an iconic street and the most exclusive shopping hub".
Mercedes Canos -Brand Manager of Jaeger Le Coultre in Spain and Portugal- commented the importance of luxury brands in cities such as Paris, London or Milan ensuring that "Madrid is rising in the ranking of European cities such as Geneva or Munich, and there is already a clear interest by brands to settle in the Spanish capital". He made reference to the city's safety, and the wide cultural, gastronomic and hotel offer.